Youth Dynamics
Youth Dynamics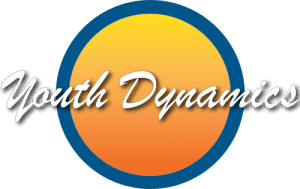 Youth Dynamics is a Montana non-profit agency with over 30 years' experience serving children (ages 0-18) with behavioral health needs. Youth Dynamics originated in Billings, MT, in 1981 as Volunteers of America. The sole service offered was foster care. Today, our foster care program is still strong and effective, but they have expanded their assistance programs and locations.
Youth Dynamics services include therapy, case management, family education and support, foster and respite care, mentoring, therapeutic group home care, equine-assisted therapy, substance abuse treatment,  and independent living skills.
Youth Dynamics is committed to providing comprehensive and progressive behavioral health services to meet the ever-changing needs of youth and families. They are guided in all their work by the following:
Empowerment, Partnerships, Collaboration

Open and Respectful Communication

Individual and Family Strengths

Individual Responsibility and Self-Determination

Team Decision Making and Individualized Care

Active Care and Treatment
Youth Dynamics provides a wide continuum of care including many options for treatment, ranging from mentoring to intensive level therapeutic group homes. A child may receive all services from YD or may be served by several agencies. Their goal is for families to feel empowered, supported, and accepted when they work with Youth Dynamics. They aim to provide a warm, welcoming environment in their offices and group homes! Their programs include youth case management, youth mentors, substance abuse treatment, therapy services, therapeutic youth group homes, equine therapy, foster care, and day treatment.
Youth Dynamics has locations in Billings, Boulder, Bozeman, Butte, Colstrip, Dillon, Glasgow, Glendive, Great Falls, Hamilton, Havre, Helena, Kalispell, Libby, Livingston, Malta, Miles City, Missoula, Shelby, and Wolf Point.
YD serves children, teens, and families battling with behavioral health issues. Many families have been affected profoundly by abuse and neglect.  Many youths have seen improvement from treatment programs at Youth Dynamics. Best of all, they often hear from adult "YDI Youth" —of healthy families, successful careers, and lives lived to their full potential. It takes many people to help families grow. Staff, mentors, foster parents, respite providers, volunteers, community partners, and donors all make an impact that lasts a lifetime. If you would like to find out more information about how you can become involved with this organization or how you can support please click HERE.