Why Minivans Are The Ultimate Family Vehicle
The Ultimate Family Vehicle?
Sure, there are plenty of options out there when it comes to finding the perfect family vehicle. You could get a full sized SUV, compact SUV, or even a car, but what are you really getting for that investment? A better option for many people is the Minivan. No, these aren't your parents' minivans, they have come a long way from appearance to technology, and everything in between. In a minivan, you get much more than that seating space that you are looking for, you get peace of mind in knowing that your financial investment was a smart one. After All, minivans are the ultimate family vehicle.
Uncluttered Seating Space
Your family is growing, and that means that your compact car no longer has room for the whole family like it used to. Whether you have one child, or even two or three, extra space means comfort for everyone. Sure your compact SUV says that it has seating for five, but would your really want to be one of the people in the back seat? Often these options have the physical space for your body, but lack in legroom. On the other hand, full sized SUV's typically give you the legroom but come roaring in with over the top price tags that make them outside of the budget for many car shoppers. A minivan gives you the best of both worlds. Many manufacturers give you second-row bucket seating and third-row bench. That means that there is never an issue with leg room or mobility in a minivan. These vehicles are also surprisingly affordable compared to their full sized SUV Counterparts as well.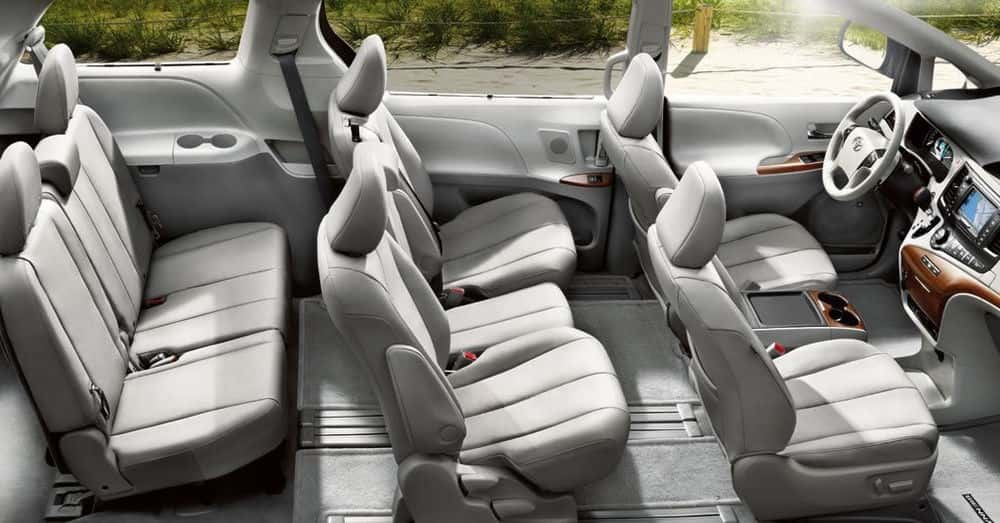 Ease of Access
When we are shopping for a family vehicle we too often go for looks and too little at convenience.  Ease of Access is a huge benefit for young families that often goes overlooked.  The low floor entry allows children to enter the vehicle by themselves. We have all seen or experienced a mom or dad having to lift each child one at a time and place them into the back of an SUV.  Many times having to lift one and then run around the vehicle to lift another one into the other side. A Minivan allows children to "crawl in" and seat themselves all from one side of the van at a relatively young age.  The children themselves get to be a part of making sure everyone is buckled in and safe for your trip.  For many of the sworn SUV faithful, this factor alone becomes the deciding factor to choose a minivan.
Big On Features
Seating is important, but who wants to sit in boredom in their next family road trip? Having that extra space for your family, both in cargo space and legroom, means that you have more room to bring those things that make your road trip more relaxing such as coolers and tablets, but also that there is more room to enjoy the features of your minivan. Many of the options out there today offer built-in DVD systems to keep the kids engrossed and allow you to do your driving in peace and quiet. Most of these vehicles also offer comfortable seating, satellite radio, top quality safety features, and much more. Visit a dealership and see exactly why the minivan is the ultimate family vehicle for your family and take back your roads trips.
Find out more, do your research, check out our inventory of New  or Used minivans today!