What You Need to Know About The 2018 Toyota Highlander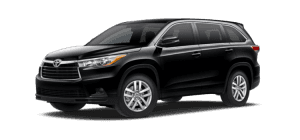 If you are looking for a SUV with plenty of personality and a whole lot of curb appeal, then the 2018 Toyota Highlander is sure to please. Affordable price, great technology features, and plenty of other equally impressive reasons to love the Highlander make it a great option for your next SUV or your first one. Let the Toyota pros at Ressler Motors show you just how easy it can be to find yourself behind the wheel of the all new Highlander. Take a look at a few of the things that you need to know about this outstanding SUV, and make your choice an easy one.
Find Your Perfect Trim Level
Who doesn't love options when it comes to picking out their next SUV? The 2018 Toyota Highlander gives you a plethora of options to ensure that you get exactly what you are looking for. Whether you are looking for a practical option like the LE model, luxury model like the Limited, or a fuel efficient and well equipped model like the Hybrid Limited, there is sure to be a Highlander to fit your wants as well as your needs. Choose from one of the 8 trim options and never settle for substandard ever again with the 2018 Toyota Highlander.
Bold and Inspired Looks
The 2018 Toyota Highlander is big when it comes to bold features. Whether it is the redesigned front fascia, the eye catching alloy wheels, the distinctive lighting, or any other of the features that make this model year a great one, you are sure to be inspired by the Highlander. Add in all the great interior features and seating for up to eight of your closest friends and family, and you have something truly remarkable. Take a look at the new Toyota Highlander and decide for yourself if your new SUV should be a Highlander.
Find Your Highlander at Ressler Motors
When you make the decision to make the 2018 Toyota Highlander your next new vehicle, the next step is to find a dealership that can help you find the perfect one. Ressler Motors of Bozeman, Montana has the selection that you have been looking for and the prices that can't be beat. So the next time you are looking for the perfect vehicle, let us show you how easy it can be to get behind the wheel of the 2018 Toyota Highlander.