Supercharged 2017 Toyota 4Runner in Bozeman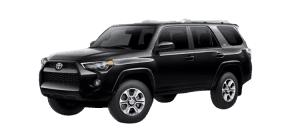 When it comes to getting more power and more performance out of your 2017 Toyota 4Runner from Ressler Motors, nothing beats the TRD Supercharger and all of the other outstanding features that come with a 4Runner from Ressler. These outstanding and incredibly capable vehicles are more than just another way to get where you want to go, they are a way to do it in comfort, power, and style. Ressler Motors is the name you need to know when baseline won't cut it. Get your supercharged 2017 Toyota 4Runner from them today.
A Great Vehicle Made Easy
If you are the kind of person that would rather design their vehicle then just choose one off of a lot, the Toyota experts at Ressler Motors would love to have the opportunity to help you build the 2017 Toyota 4Runner of your dreams. Whether you are have a particular color in mind, trim options, or anything else to make your new vehicle stand up and take notice, the pros at Ressler can make it all happen. Stop by their lot today to design the new 2017 Toyota 4Runner that you have always wanted with Bozeman's Toyota Experts.
Dare to Be Bold
Power, performance and that legendary Toyota Quality can all be yours with a supercharged 2017 Toyota 4Runner from Ressler Motors. For many people, choosing a vehicle is more about blending in than standing out, but not you. You dare to be different and run ahead of the pack rather than in it. That is what makes the 2017 Toyota 4Runner from Ressler Motors so exciting. Make a bold statement when you set your wheels on the road in your new 4Runner, and get more excitement out of your daily commute.