Supercharged 2017 Toyota Tacoma From Ressler Motors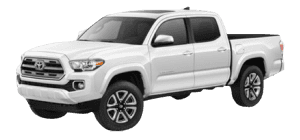 Hey, not everyone wants a full-sized supercharged truck, and we totally get that. But for those of you that still want great power and performance out of your truck, the 2017 Toyota Tacoma is a great way to get there while getting all of the things that you want out of your truck without the giant price tag. Adding in additional features like a supercharger only add to the exhilaration that you will get driving yours both on the street and off the road. Find out about the available supercharger feature from Ressler Motors, and dare to be bold in a 2017 Toyota Tacoma this fall.
Conveniently Located For Adventure
When it comes to a place where having that supercharged feature in your Toyota Tacoma makes sense, Bozeman is a prime candidate. With its close proximity to Yellowstone, and its access to many nationally renowned outdoor activity locations, such as Hyalite Canyon for climbing, having a truck that can get you where you need to go like the supercharged Toyota Tacoma only makes sense. Sure, you could settle for a stock truck and still get a great base, but adding that supercharger will make the difference when you depend on power and torque to get where you need to go. Let the pros at Ressler Motors in Bozeman fill you in on everything there is to know about your supercharged Toyota Tacoma today.
What's Not to Love?
When it comes to great trucks and great staff, the combination of Ressler Motors and the Toyota Tacoma is a match made in heaven. From the comfortable interior features that make your ride a comfortable one, all the way to the rugged exterior of the Tacoma that will turn heads both on the road and off, everything about the Toyota Tacoma is a bold and ready to tackle your next adventure. So when you decide that it's time to upgrade from your current vehicle, or just to add a weekend getaway machine to your garage, let the friendly, knowledgeable staff at Ressler Motors Show you just how easy it can be.