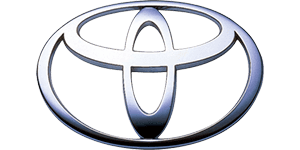 With so many options in the world of compact cars, how do you know if you are getting the right one? One way to tell for sure is if your potential new car comes from a manufacturer that has a history of producing some of the best vehicles in the world with a history of affordability, reliability, and drivability. To that end, Toyota has been producing vehicles with those very same qualities for years. The same can be said for the 2019 Toyota Yaris and just how much this great-looking, fun to drive compact car has to offer you. Aside from a surprisingly affordable starting price, you have the addition of great features and an excellent fuel economy to go with it. Take a closer look at the Yaris and the rest of the other Toyota vehicles in the 2019 lineup at
Ressler Motors
, and get a great vehicle for a great price each and every time with us.
Technology That Makes Every Drive More Enjoyable
When you spend time behind the wheel of your vehicle, technology plays a major part of keeping you on the right road, keeping you entertained, and giving you a pleasant experience the entire time. With that in mind, the engineers at Toyota have included technology that not only makes sense, it gives you that feeling of belonging on all of your commutes, not just the long ones. Whether it is the remote keyless entry, the convenient location of the two USB ports, or the ease of use of our 7-in. touch-screen multimedia system with voice recognition and Bluetooth wireless technology, you are going to love every mile spent behind the wheel of your new 2019 Toyota Yaris from Ressler Motors. Stop by our Bozeman, Montana location to see these and all of the other technology features included in this stunning compact car.
Compact Car Meets Big Time Safety Features
Just because your car is compact, that does not mean that your safety features should have to be. For those individuals looking for big time safety features, the 2019 Toyota Yaris ramps things up in a very big, and very safe way. You see, the Yaris features a plethora of safety features designed to keep you out of accidents, as well as protect you and your passengers in the event of an accident, and that is a very big deal. Inside every Yaris from Ressler Motors in Bozeman, you are going to find features like a Low-Speed Pre-Collision System and an Active Safety System that puts you on the cutting edge of safety every time that you step foot behind the wheel.
More Affordable Throughout The Long Haul
Beyond the affordable starting price of the Yaris in all of its various forms, the savings continue throughout the life of your vehicle. You see, the 2019 Toyota Yaris offers up an impressive EPA estimated fuel economy to the tune of 32 mpg city and 40 mpg highway. What that means is more time spent driving and less time spent at the fuel pumps, meaning more money left in your wallet day after day and mile after mile. That in itself is a pretty wonderful thing when it comes to realize just how affordable the Yaris is over a lifetime. Learn more and take one for a test drive at Ressler Motors in Bozeman, and drive away happy in a vehicle that makes affording a new car easy.