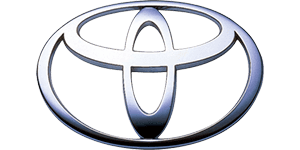 With more and more options available on the market in terms of mid-size trucks, the old standards still set the bar high. Take, for example, the 2019 Toyota Tacoma that gives you more affordability, more drivability, and more options than the competition. That paired with the off-road capability and aggressive stance make the new Tacoma a perfect option for anyone that wants to be prepared for whatever the road throws at them. Whether you are spending time on busy city streets, backstreets, or no streets at all, the new Tacoma can get you there. To find one of your very own, find your way to the lot of
Ressler Motors
in Bozeman, and take this spring by storm in a new Tacoma.
Choose The Road Less Traveled
Spring is the perfect time for an adventure. Do you have the right vehicle for that? If you are looking for a vehicle that can keep up with your busy pace of life both on road and off, the new 2019 Toyota Tacoma is exactly what the doctor ordered. With an impressive aptitude for off-road driving, and equal ease at freeway speeds, there is nothing that the Tacoma can't handle, courtesy of available features like Multi-terrain Select and Crawl Control, electronically locking rear differential, multi-terrain select, hill start assists control, Bilstein shocks, and much more. Learn more about these features and others that are available on the new 2019 Toyota Tacoma at Ressler Motors in Bozeman.
Big Time Power Underneath the Hood
Just because your new truck is a mid-size truck, that doesn't mean that you have to give up the power and performance that you love out of full-size trucks. The available 3.5L V6 Atkinson-cycle engine offers up the right amount of power, response, and performance from your new 2019 Toyota Tacoma. Add in the ability to easily tow up to 6,800lbs and haul up to 1,440lbs, and you have a mid-size truck with big-time performance. No matter if you are spending your time at the lake, in the mountains, or at the job site, you can do it all with the new 2019 Toyota Tacoma from Ressler Motors. Get out on the road and head to your next big adventure in a Tacoma.
More Quiet on Your Daily Commute
One of the things that we could all do with a little more of on the road is quiet. Whether you are traveling home from a long day at work or just going shopping, the last thing that you want is road noise ruining your drive. With the new 2019 Toyota Tacoma, you get the benefit of a truly quiet cabin that features an advanced cab-to-bed seal, a front chin spoiler, and aerodynamics that are designed to reduce the sound of the wind flowing over your truck. Take one for a test drive at Ressler Motors, and experience a quiet ride mile after mile in a new 2019 Toyota Tacoma.