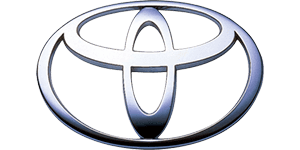 If you are looking for a more efficient way to get where you need to go but aren't interested in choosing an SUV or larger truck, the 2019 Toyota Sienna offers up an excellent alternative. This isn't your parents' minivan. The Sienna is just as big on space as it is great on looks, comfortable seating, and drivability that set the bar high. With great fuel economy, plenty of models to choose from, and a loyal customer base, there are more than a few reasons why the new Sienna should deserve some major considerations when it comes to your new vehicle. Come take a closer look, and take one for a test drive to see just what you have been missing out on at
Ressler Motors
in Bozeman.
When Choosing The Right Vehicle Matters
For anyone shopping for a new vehicle, getting the perfect combination of standard and available features is what makes the biggest difference. While budget is important, not getting your must-have features will make you doubt your purchase and wonder if you choose the right vehicle. With seven different models to choose from, getting that perfect blend of features and looks is a breeze when it comes to the 2019 Toyota Sienna. Whether you choose the entry level Sienna L, the roomy LE, the user-friendly XLE with Auto Access Seat, or the well-equipped Limited, you are going to get a vehicle that checks all of the boxes on your must-have list.
A Mini Van Like None Other
For many people that live in Montana, having a vehicle that allows you to get safely where you need to go in less than perfect weather conditions is a must. While most people think about trucks and SUVs, there are other options out there. With that in mind, the 2019 Toyota Sienna offers up an available All-Wheel Drive option to meet that end. Whether you find yourself in a spring snow storm, summer rains, or just general daily driving conditions, you can take comfort in knowing that your new Toyota Sienna has your back covered. Learn more at Ressler Motors in Bozeman, and see all of the other reasons that make the new Sienna a true game changer.
Make Your Family Trips More Enjoyable
Spending time on the road with your family can be an enjoyable experience, but it can also be a trying one. When your time spent on the road is in the 2019 Toyota Sienna from Ressler Motors, you are going to get more of the latter and less of the former. That's right, the Sienna gives you the added benefit of power Split & Stow 3rd Row seat for the right amount of cargo and seating space, as well as the addition of the available Dual-View Blu-ray Disc Entertainment Center that makes for a vehicle that is built for time spent on the road together. Get out on the road this spring in a new 2019 Toyota Sienna, and get the kind of family experience you have been dreaming of.