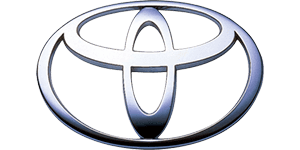 If you are looking for an easier way to get out on the road with all of the capability and seating space that you need without giving up the versatility that you can't live without, the new 2019 Toyota Rav4 gives you everything that you are looking for and much more in one affordable package. Whether you find yourself driving in busy Bozeman streets getting off the beaten path and enjoying all that the outdoors in Montana has to offer or driving along endless freeway miles, there is nothing that the Rav4 Cant handle. Available in many models and colors choices, getting a great vehicle has never been easier and more affordable than it is with Ressler Motors. Stop by our easy to find lot and see for yourself what a difference having a friend in the automotive sales industry can make when it comes to buying your next vehicle. Friendly, reliable, affordable. We make car shopping fun at
Ressler Motors
in Bozeman.
Make an Instant Impression
One of the first things that people notice when it comes to a new vehicle is what color you chose. While most vehicles are available in a standard array of colors, finding something different and inspired can be somewhat of a challenge. Thankfully, when it comes to the 2019 Toyota Rav4, you get the flexibility of choosing one of sixteen different color options that come in either a singular solid color or the added advantage of choosing one of the two-tone color options that we have available. Choose colors like Blue Flame or Lunar Rock and pair it with roof colors like Ice Edge or Midnight Black Metallic. One look and you will see why these colors and combinations are just a little more exciting than your standard options that you find elsewhere.
An Easier Way To Get To Your Destination
There is a lot to be said when it comes to the engineering of a vehicle that often takes a back seat to the overall curb appeal. Thankfully, the designers and engineers at Toyota have worked together to produce a vehicle in the 2019 Toyota Rav4 that not only looks great but functions great as well. With a smooth direct shift 8-speed electronically controlled automatic transmission, three different drive modes, a multi-link rear suspension, as well as a brand new Toyota New Global Architecture platform that improves handling and response, your new vehicle is going to perform as great as it looks. Take one for a test drive and see just what we mean at Ressler Motors in Bozeman today, and drive away happy in the new 2019 Toyota Rav4.
Built For Your Next Big Adventure
When it comes to the 2019 Toyota Rav4, this is not just some run-of-the-mill SUV, this is an SUV that is built for your next big adventure. Whether you are inspired by Toyota's off-road heritage, its reputation for quality, or its rugged exterior, you are going to know that it is built to handle the path less taken. With an adventure grade option that gives you the benefit of adventure roof rails, 19-inch five-spoke alloy wheels, and a sporty style all its own, the only thing holding you back from getting your wheels muddy is bringing one home. Find yourself at Ressler Motors in Bozeman, and make sure you are ready for the muddy roads this spring in a new Rav4.