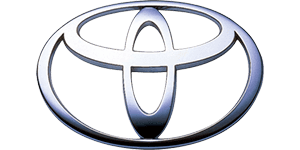 If you have your heart and mind set on a hybrid vehicle but aren't looking to give up the capability and versatility of your Toyota Rav4, there is hope on the horizon. With the adventure of the 2019 Toyota Rav4 Hybrid, you can keep everything that you love about the Rav4, and add in the outstanding fuel economy that can only come from a hybrid. Whether you spend your time driving on the highways or byways, the new Rav4 Hybrid can keep you on the road longer with less time spent at the pump and more money in your pocket at the end of the day. Come learn more about this great new option from Toyota at
Ressler Motors
in Bozeman, and start saving money in the all-new 2019 Toyota Rav4 Hybrid.
Big Changes In Store For the Rav4 Hybrid
You might be wondering what you can expect in terms of changes to the standard Toyota Rav4 for the new hybrid option, but we are here to assure you that they are all good ones. The new hybrid option will give you the added benefit of enhanced power, standard All-Wheel Drive (AWD) and class-leading MPG. Like other vehicles, different models will be available, and each offers something special. The XSE Hybrid, for instance, offers sport-tuned suspension, stiffer springs and shock absorber tuning, and 18-inch black-painted sport alloy wheels. Learn more at Ressler Motors, and get ready for innovation heading your way in the form of the new 2019 Toyota Rav4 Hybrid.
Don't Forget The Interior of Your New Rav4 Hybrid
While there is a lot to be said for the capability, versatility, and economy of the new 2019 Toyota Rav4, there should be just as much focus on all of the benefits that come inside of this great new option. With impressive style thanks to the new exclusive Black SofTex-Trimmed seats with blue stitching and fabric seat inserts in the Rav4 XSE Hybrid, there is a much sought after update coming for this new vehicle from Toyota. No matter what sophisticated element catches your eye, you are certain to love what you see. Learn more and get ready for something different and something better in the world of hybrid SUVs with a new Toyota Rav4 Hybrid from Ressler Motors.
More Efficient Mile After Mile
Owning an SUV that keeps you on the road and away from the fuel pump is one that has been sought after since the advent of hybrid vehicles. While a viable option has not been present that not only looks great but is affordable as well, there is about to be a change. The 2019 Toyota Rav4 Hybrid offers up some truly impressive numbers when it comes to fuel economy. With an EPA estimated 41 mpg city, 38 mpg highway, and a combined 40 mpg fuel economy paired with an equally affordable starting price, you can see why so many people are looking forward to the new Rav4 Hybrid.