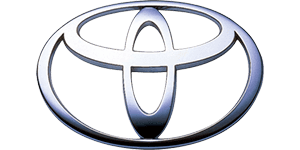 While there are plenty of Toyota vehicles to choose from, one of the most exciting is the 2019 Toyota Prius. The Prius offers up a great-looking, affordable, and fun to drive option that is big on fuel economy and cargo space without the over the top price tag that you get from the other guys. Perfect for that affordable daily commuter, first time driver, or to add a second more fuel-efficient option to your family's garage, there is plenty for everyone to love in the new 2019 Toyota Prius. Find your way to Bozeman, Montana, and visit with the friendly staff of
Ressler Motors
to see all that we have to offer you in terms of selection, affordability, and ease of shopping for your next new Toyota Prius.
Big Time Interior Technology
One of the things that makes shopping for a new vehicle so fun is the addition of all the technology features that come out every year. For 2019, the Toyota Prius has stepped up its game in a very big way. With an available 11.6-in. HD multimedia display, Entune Premium JBL Audio system, as well as the available color Head-Up Display, you can feel completely in charge of your driving experience through driver centric technology features that enhance your time spent behind the wheel. These are features that you are going to love and appreciate mile after mile and day after day in your new Prius. Take a test drive at Ressler Motors to see just what you have been missing out of your current vehicle.
Six Models Make Choosing The Right Prius Easy
Rather than having to choose a base model vehicle and all of the available features that are on your must-have list, choosing one of the six different models that the 2019 Toyota Prius is available in from the factory is the way to get all of the features that you love in a more affordable package. Whether you choose the base L Eco, well-equipped Limited, or an exciting all-wheel-drive option in the form of the XLE AWD-e, you are going to truly appreciate all of the features and drivability that comes your way, all without the stress and anxiety of having to build it yourself. See them all on the lot of Ressler Motors in Bozeman, and take the stress and anxiety out of shopping for your next new vehicle.
More Versatility Out Of Your Next Car
For many people, when they hear versatility in the automotive world, the first thing that comes to mind is an SUV. However, we are out to change that perception with the addition of the 2019 Toyota Prius. You see, the new Prius gives you plenty of cargo space, to the tune of 65.5 cubic feet, to hold all of your gear for your next big adventure this summer. Additionally, you get the option of choosing an AWD model to help you navigate less than stellar road conditions with ease. No matter where your road or your next adventure takes you, get there more comfortably, and easier, in the new 2019 Toyota Prius.