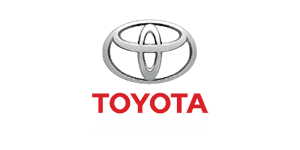 There are a lot of options out there when it comes to choosing your next new vehicle. Whether you need more cargo space or more seating capacity, you can find what you are looking for in the new 2019 Toyota Highlander from Ressler Motors. Whether you spend your time on cross-country road trips with the family or simply driving back and forth to work each day, you are going to love the spacious cargo area, adjustable seating configuration, and dependability that you get from a Toyota. No matter what you use your new Highlander for, you can find the perfect one at
Ressler Motors
in Bozeman where our friendly staff and affordable prices take the stress out of your car shopping experience.
Convenience is The Name of The Game
While having room to stretch out your legs is great, having an efficiently designed interior that allows you to make the best use out of the space that you have available is just as important. Inside of the 2019 Toyota Highlander, you are going to find such intelligent features as space for up to eight passengers, five USB ports to keep your mobile technology charged on the go, plenty of cargo space, and room to stretch out those legs. No matter what you are looking for inside of your next vehicle, it's ready and waiting for you inside of the new 2019 Toyota Highlander on the lot of Ressler Motors in Bozeman. Take the drive today, and drive away happy in a new Highlander of your very own.
Bold Meets Beautiful
Flowing lines and an aggressive stance are a great way to start when it comes to designing a new vehicle, but what are the things that you notice most when you look at a vehicle sitting on an automotive lot? When it comes to the new 2019 Toyota Highlander, there is certainly any number of things that deserve your attention. Whether it is in the form of the bold and inspired front grille, available LED daytime running lights, available dark-black-accent headlights, or one of the equally impressive color options, finding only one thing to love from this great-looking vehicle is going to be next to impossible. Find or design yours at Ressler Motors in Bozeman, and make a statement with the bold and beautiful 2019 Toyota Highlander.
Make Drivability Your Priority
What good would a new vehicle be if it wasn't any fun to drive? While it may sound like a simple question, there are plenty of vehicles out there on the market that fails to deliver when the rubber meets the road. Thanks to a great standard engine option, as well as an available direct-injected 3.5-liter V6 engine, plus a Direct Shift-8AT with 8-speed Automatic Transmission, you always have the power and response that you need right when you need it. Gone are the days of waiting for your engine to rev up and do what you are asking it because of the engine options like these in the 2019 Toyota Highlander at Ressler Motors.