Car Dealerships Near West Yellowstone, MT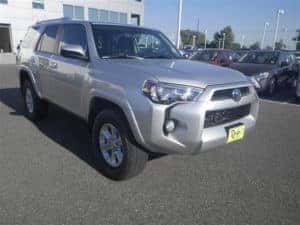 When it comes to finding the right car dealership for your next new or used car, there are plenty of choices out there, but what are you actually getting for your hard-earned money? If you happen to be shopping with the friendly staff of Ressler Motors in Bozeman Montana, you are getting value. Whether you are looking for a Chevrolet, Toyota, or any other make or model, we can help you find the perfect one to fit your life and budget. Come check us out, and drive away happy in your next new vehicle today.
Chevrolet Dealer Near West Yellowstone, MT
Are you looking for a new Chevrolet vehicle near West Yellowstone? If so, then Ressler Motors of Bozeman Montana has the perfect one waiting for you. Come find the new Silverado, Cruze, or any other of a number of equally great vehicles on our lot. No matter how far your drive may be, it's always worth the trip to Ressler Motors. Proudly offering Chevrolet vehicles for your shopping pleasure.
Toyota Dealer Near West Yellowstone, MT
There are plenty of reasons to love a Toyota vehicle. Whether you are talking about affordability, value, or features, there is something for everyone in a Toyota. Come take one for a test drive, and experience what millions of people already know when it comes to all that you can get in a Toyota. Ressler Motors of Bozeman is proud to offer a great selection of these remarkable vehicles on their lot. Come find yours today.
Used Cars Near West Yellowstone, MT
With so many great used vehicles on the lot of Ressler Motors, it's easy to see why choosing a used vehicle is so popular. Whether you are looking to stay within a budget, or are trying to get the most value for your money, a used vehicle is a great choice. Browse our easy to navigate website, give us a call, or stop by to see all of the vehicles that we have available for you. We promise that you are going to love these vehicles guaranteed.