2018 Toyota Corolla For Sale in Bozeman, MT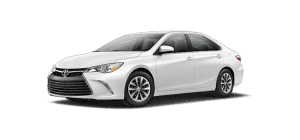 Stepping out of your comfort zone into a compact car from a subcompact car doesn't have to be a scary thing. If anything, it should be an exciting thing. Well, it should be if you are talking about the 2018 Toyota Corolla from Ressler Motors of Bozeman, Montana. This great looking, great handling piece of automotive engineering will restore your faith in the modern compact car by giving you everything you could possibly want out of the vehicle that you drive. Let the folks at Ressler Motors show you just how easy
Choosing the Right Model For You
When it comes to choosing the right model of 2018 Toyota Corolla, it is simply a matter of deciding what it is that you want most out of the vehicle that you drive. Whether you are looking for fuel economy, features, or safety, you can get the perfect vehicle at an affordable price. Choose from the L, LE, LE Eco, or any other of the six different models of the Toyota Corolla and get the perfect vehicle to meet your needs and exceed your expectations. Let the staff of Ressler Motors show you the way.
Compact Size, Big Safety
Just because the name says compact, it does not mean that you should have to settle for less than stellar features. Thankfully the new 2018 Toyota Corolla never settles for less than the best. Safety features like a standard pre-collision system with pedestrian detection, lane departure alert with steering assist, and automatic high beams give you more standard features to love with the Corolla. Find yours today in Bozeman at Ressler Motors.No matter how long your commute may be, it's always worth your time at Ressler.