Miss Rodeo Montana
Miss Rodeo Montana
The Miss Rodeo Montana Pageant was founded in the 1950's. The very first Miss Rodeo Montana to date was Nona Brown in 1955-56. She was followed by Penny Carson and Toady Yeckel. Judy Morstein Martz – Montana's first lady governor – was crowned in 1961.
Miss Rodeo Montana serves as Montana's "First Lady of Rodeo". Her duties include attending Montana's professional rodeos, making appearances in parades and at many community events throughout the state, presenting a number of speeches to clubs and organizations, as well as radio and television interviews, and coordinating kiddie rodeos. She also visits other rodeos around the United States and Canada, representing Montana and promoting Montana rodeos. To become Miss Rodeo,  it requires a young lady with high moral and ethical character, an accomplished speaker and public relations specialist. She must understand rodeo in its entirety and be able to explain it in detail to anyone she meets, always personifying good sportsmanship and humane treatment of animals. The experiences and the contacts that are made during this experience will provide numerous opportunities for her future.
MISS RODEO MONTANA, INC. PURPOSE, OBJECTIVES, AIMS AND POWERS
The purpose and function for which Miss Rodeo Montana, Inc. is established does not include pecuniary profit, gain or private advantage for the incorporates, trustees, officers, members, nor for the corporation. Notwithstanding that this corporation shall be authorized to and have the following objectives and purposes:
 To promote western heritage and rodeo within the State of Montana.
 To organize, develop, strengthen, correlate, participate and conduct the Miss Rodeo Montana Pageant and participate in the Miss Rodeo America Pageant. To annually develop, organize and conduct the Miss Rodeo Montana Pageant following the current Miss Rodeo America, Inc. rules.
 To support, guide and direct the reigning Miss Rodeo Montana and to prepare her to participate in the Miss Rodeo America Pageant.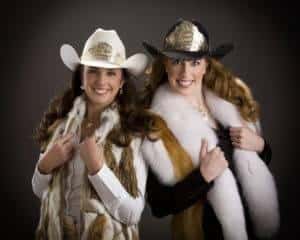 MISS RODEO MONTANA, INC. MISSION STATEMENT
MRMI is a not-for-profit 501(c)(4) volunteer organization funded through supporter donations and dedicated to the purpose of education:
1. Educating the public about the sport of Professional Rodeo, our western way of life and the role of agriculture.
2. Educating young women through the Miss Rodeo Montana Pageant, the Miss Rodeo America Pageant, and involvement with local rodeo pageants throughout the State of Montana
Our vision for each young woman is that they may: acquire a greater understanding of the world around them, improve self-esteem and self-confidence, gain valuable life skills, and gain opportunities for advancement of their personal and professional lives.
If you are interested in learning more about this organization and how you can become involved please click HERE.