Luxury Family Cars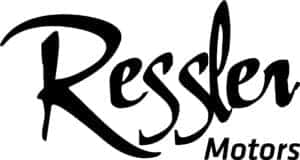 When it comes to shopping for a vehicle for a big family, oftentimes, luxury features have to take a backseat to seating and cargo space. However, with a little research, some legwork, and the right automotive dealership on your side, you can find the perfect vehicle for your big family with all of the luxury features that you have been dreaming of. At Ressler Motors, you are going to find an excellent selection of vehicles like the 2019 Audi Q7, Cadillac Escalade and ESV, Toyota Land Cruiser, and much more. Take a look at our current selection online, stop by our lot in either Belgrade or Bozeman, or give us a call and let us know exactly what you are looking for. Ressler Motors, working hard to match you with the perfect luxury vehicle for your growing family each and every day.
2019 Audi Q7
While there are a lot of options out there when it comes to luxury SUVs for big families, the 2019 Audi Q7 sets the bar extremely high. Like many of the SUVs on this list, the Q7 offers up three rows of seating and gives you plenty of room for the whole family. In terms of interior comfort, the driver and passenger seats feature a standard eight-way power adjustment that gives you the freedom to find the exact spot your back is looking for for that long summer road trip. To keep even the most discerning passengers interested, the 2019 Audi Q7 also features a standard MMI infotainment system that includes an 8.3-inch display and amenities like Bluetooth, two USB ports, satellite radio, navigation, handwriting recognition, and smartphone integration via Android Auto and Apple CarPlay, just to name a few of the things that you will find.
2019 Cadillac Escalade
When it comes to a heritage of luxury and ultimate curb appeal, the 2019 Cadillac Escalade never fails to impress anyone looking for plenty of seating space with the perfect amount of luxury. The Escalade offers up comfortable seating for up to eight of your closest friends and family and plenty of legroom to make time spent on the road more enjoyable. With three distinct sport edition colors to choose from, Satin Steel, Black Raven, and Red Passion, you can get as much curb appeal on the outside as comfort on the inside. Other features, like automatic park assist, give you a compact feel from a full-size SUV, four different trim levels, and the right amount of luxury. The 2019 Cadillac Escalade is a great choice when it comes to a luxury vehicle for big families.
2019 Cadillac Escalade ESV
If you love everything that the 2019 Cadillac Escalade has to offer but you are looking for something with just a little more legroom and that little something else, the 2019 Cadillac Escalade ESV is exactly what the doctor ordered. That is because everything you love about the standard Escalade just got a whole lot better thanks to a cavernous 120.9 cubic feet of available cargo space, an impressive 8,100 lbs towing capacity on 2WD models, as well as a fuel capacity of 31 gallons to give you more time on the road and less time at the pump. In addition to those features, your ESV also offers comfortable seating for up to eight passengers and an available rear seat entertainment package with features like a 9″ diagonal screen, Blu-ray Playback, Wireless Headphones, and much more.
2019 Toyota Land Cruiser
For an offroad feel on a luxury vehicle for big families, the 2019 Toyota Landcruiser is more than capable of checking off all of the things on your must-have list. The Landcruiser offers up ample seating for up to eight, an Entune Premium JBL Audio with integrated navigation capacity that features an easy to use 9" touch-screen display, 14 crisp and clear JBL Synthesis speakers, and much more to keep your family entertained while you are on the go. The 81.7 cubic feet of available cargo space, a center console cooler box, and premium luxury features throughout add to an overall feeling of comfort and capability that just feels right. On the outside, the rugged good looks and legendary Toyota penchant for quality mean that the adventure begins when the road ends for your family in this luxury SUV from Ressler Motors.