Low Cab Forward Truck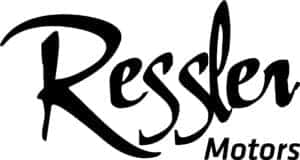 A low cab forward truck gives you the freedom to be at your most productive at work both day in and day out. Whether you are into landscaping, hauling cargo, or just about anything that requires a truck that isn't afraid to get dirty and keep you going longer and stronger, a low cab forward truck from Chevrolet and Ressler Motors is the answer. These trucks offer up many combinations to suit your needs, such as, box trucks, dump trucks, flatbed trucks, and more. To learn more about these trucks, their capabilities, and availability, look no further than the friendly staff of Ressler Motors. Whether you shop with our Bozeman or Belgrade staff, you are going to have access to the best vehicles and the best sales staff in the industry to find the right low cab forward truck to meet your needs and exceed your expectations. Give us a call or stop by today to learn more about our vehicles and the services that we have to offer to you.
Built For Your Busy Day
When it comes to choosing a truck that is built to perform, there is no doubting the capabilities that can only be found in a low cab forward truck. That is because the cab over design gives you the best visibility while on the road. For people that work in urban areas, this increased visibility makes it considerably easy to navigate in tight areas that would otherwise be unapproachable in more traditionally designed vehicles. The low cabin's design offers an easy entry and exit so that getting down and out of your vehicle is never a challenge, and multiple stops throughout your day are less taxing on your body. That in itself makes the Chevrolet low cab forward design the smart choice when finding a truck that is built for your busy day.
Designed For Productivity
While there are certainly plenty of options out there when it comes to work trucks, choosing a truck that is designed for more productivity seems like a no-brainer. A low cab forward truck from Chevrolet features an interior design that maximizes the use of space to benefit drivers and passengers alike. When it comes to productivity, these trucks feature handy fold-down trays that double as a laptop/work area while you are working on the go, as well as convenient storage areas in the dash, doors, seatback pockets, and an overhead shelf and rear organizer tray to keep you more productive and organized than ever.
Plenty of Power For The Big Jobs
If power and performance out of your low cab forward truck is a must, these trucks from Chevrolet feature a powerful 5.2L Turbo-Diesel engine and Allison 2550 Rugged Duty Series automatic transmission that give you plenty of power as well as smooth shifting, even with the biggest loads. Speaking of biggest loads, you have access to 25,950-lb GVWR and more from the powerful Chevrolet 6500XD. Choose from an impressive eight wheelbase configurations and the ability to allow box lengths of 16 to 30 feet to go with it. That means that you have plenty of power for even the biggest job with a new low cab forward truck from Ressler Motors.
Plenty of Models to Choose From
It wouldn't be Chevrolet or Ressler Motors if you didn't have plenty of models to choose from when it comes to a low cab forward truck. You could choose the 3500 or 4500 that feature a 6.0L V8 gasoline engine as well as 297 hp and 372 lb.-ft. of torque and are available in Regular Cab and Crew Cab configurations. Or maybe you prefer more power in the form of a 4500HD, 4500XD, 5500HD, or 5500XD that features a powerful 5.2L I-4 4H turbocharged diesel engine 215 hp and 452 lb.-ft. of torque. No matter which model you choose, you are going to love the versatility of your new truck and the freedom it gives you.
Built To Work As Hard As You Do
When it comes to a hard working truck, a low cab forward truck from Chevrolet gives you the versatility to work hard all day long in the most productive and functional way possible. When you work with the friendly staff of Ressler Motors, we can give you access to a plethora of options out of your next truck. Whether you are looking for a box truck, a dump truck's configuration, or a flatbed, we can help you get exactly what you are looking for each and every time. While we may not have all of these options in stock, they all are available with a little help from the friendly staff of Ressler.