Lewis and Clark Caverns Tour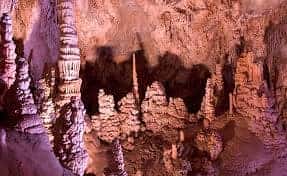 lewis
If you happen to find yourself in the Lewis and Clark Caverns State Park the next time that you visit Montana from the beginning of May to the end of September, taking a tour is the perfect way to experience them first hand. There is much more to the park than what visitors can see from above the ground and is not to be missed for those that love adventure and observing the beauty of nature.
Lewis and Clark Caverns – A Must See For The Whole Family
While there are certainly plenty of things to see in Big Sky Country, the Lewis and Clark Caverns take you underground to explore a natural beauty that can't be seen above. If you happen to be near Whitehall Montana, it is a must stop. For those family members that aren't able to take the journey underground due to mobility issues or fear of enclosed spaces, a visitor center, a campsite, and many other great opportunities await. At the Lewis and Clark Caverns, there is something for everyone. Come see why they are a must-see for the whole family and make some memories that you will never forget.
Getting Off the Beaten Path
The Lewis and Clark Caverns are not just another roadside attraction, they are home to one of the largest known limestone caverns in the northwest. A standard cavern tour is moderate to difficult in nature due to the terrain and is approximately 2 miles in length and 2 hours in duration. For those with mobility issues necessitating the use of a wheelchair, any easier, more accessible option exists in the form of the Paradise Tour. For those adventure seekers out there, the Wild Cave Tour gives you the introduction to caving that you have been looking for via a 2 mile/3 hour tour that will challenge your adventurous spirit. For a more festive take on the caverns, a candlelight holiday tour is available on select days in December. No matter your skill level, no matter your limitations, there is something for everyone at Lewis and Clark Caverns that will allow you to get off the beaten path and onto an adventure.