How To Get The Best Lease Deals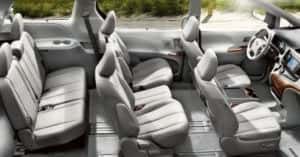 If you are tossing around the idea of getting a new vehicle, why not explore the possibility of getting a lease? At Ressler Motors, we can help you get the best deal possible when it comes to getting an affordable monthly payment without the restrictions that come with a traditional auto loan. A lease gives you much more when it comes to freedom at the maturity of your lease, like the ability to get behind the wheel of a new model year of vehicle sooner or even purchase your vehicle outright at the end of your lease. When it comes to getting the best lease possible, knowing what to expect can help you ensure that you are getting an affordable monthly payment and the best terms available at the time of your lease, and we can help.
What Kind of Lease Incentives Are Available To You On Your New Vehicle
While a lease is affordable, it can be made more affordable with the inclusion of a number of lease incentives that can make a big difference when it comes to your monthly payment. Whether you are looking at an instant cash rebate that is applied to your lease at origination, a low or reduced interest rate, or one of any number of special leases, there are plenty of options out there. However, it is important to know what incentives are available and on what vehicle as the options may change between locations and times of the year. The best way to know what options you currently have available is to work with a dealership that understands what it takes to get you the best price possible, and Ressler Motors is here to help you understand lease incentives whenever you need us.
Cash Rebates Upfront On Your New Lease: This cash-based rebate most commonly takes the form of money directly applied to the lease price of your new vehicle to help reduce the overall cost of the lease throughout the duration of your pending lease.
A Low or Reduced APR financing Rate: This percentage-based incentive form provides you a lower interest rate on your car's new lease, but more often than not comes with certain credit score requirements that must be met in order to qualify for the incentive.
Special Leases: If you have the benefit of time or versatility on your side, an automotive dealership may offer to reduce the price of a vehicle's lease to help reduce your overall monthly payment or interest rate of a vehicle to meet your budget. These special leases can make a major impact when they are present or available. Look for these special leases and incentives during specials and sales most commonly at certain times of the year.
Take a Minute To Understand The Terms Of Your Lease
Just like most things, having the information that you need to understand the terms of your lease can help ensure that you get the best lease deal possible. After all, the knowledge of what to expect during all stages of your lease will ensure the best price possible at the start, give you the most affordable monthly payment, and ensure that you don't have any surprise costs at the end of your lease period. At Ressler Motors, we are here from start to finish to ensure that you have the information that you need, right when you need it. Whether you are looking for more information on whether or not a lease is a right choice for you or any other information regarding the terms of any potential lease, we are here to help. Stop by or give us a call to learn more about the answers to the questions listed below.
The length of the lease period of your vehicle.
Exactly how much of a down payment is required at the start of your SUV lease.
As per lease guidelines, how many miles you are required to stay below without incurring excess mileage penalties at the termination of your lease.
Any and all costs that may be incurred due to damages beyond normal wear and tear of your leased SUV.
Most importantly: What will the actual cost of your monthly lease payment plus any applicable costs or fees that will be applied to it that must be paid by you. This is the most important when it comes to getting the best SUV lease deal as understanding this will ensure that you aren't subject to any surprises when your first lease payment comes due.