What To Do At End of Your Toyota Lease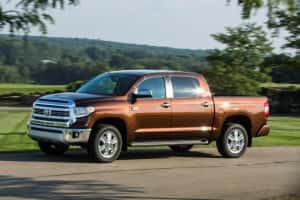 Coming to the end of your lease on your current Toyota vehicle is nothing to worry about. In fact, it just might be one of the easiest things that you have done concerning an automobile. That is because the friendly staff of Ressler Motors and Toyota are here to help you in the transition process. Whether you are looking to stay in the vehicle that you are currently driving, looking to get into a newer model year, or simply ready to be done and turn it in, we can help. Give your friendly staff at Ressler Motors a call to start talking about what comes next before your current lease reaches maturity to discuss what's next.
Option 1: Turn in Your Vehicle and Choose to Lease or Buy a New Vehicle
If you are ready to upgrade to a more recent model year and get all of those new features that you are hearing about, then this is the option for you. In the coming months before you lease ends, it's time to start looking for that next new vehicle. If you are looking for a newer model year of the same vehicle, or a different Toyota vehicle, we would love to help. Ressler Motors is your home for your next Toyota vehicle.
Option 2: Purchase Your Previously Leased Vehicle
If you love your currently leased vehicle and aren't ready to give it up, you can choose to purchase your previously leased vehicle to prevent any disruption in your transportation needs. Simply make a phone call to Ressler Motors to set up an appointment to discuss financing, call to get a payoff amount on your vehicle, and fill out the required paperwork. It really is as easy as that. Let Ressler Motors take the stress out of your end of lease purchase and help you purchase your previously leased vehicle.
Option 3: Turn in Your Vehicle
At the end of your current lease, if you are not yet ready to lease or buy a new vehicle, then you can simply turn in your vehicle upon completion of a post lease inspection. In this inspection we will go over it to ensure there are no additional concerns like damage beyond normal wear and tear both inside and out. If any issues are present, additional fees may be applicable. Once the process is complete and any unpaid amounts are finalized, you are ready to move on to whatever is next. If you have any questions, simply call the staff at Ressler Motors to go over this step or download the Toyota end of lease brochure online.