What To Do At End of Your Chevrolet Lease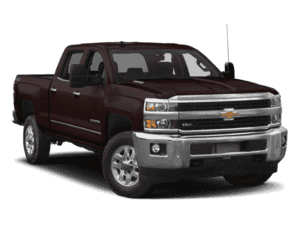 If you find yourself coming to the end of your current Chevrolet lease and are wondering what the next steps to take are, don't feel stressed out, there are plenty of people at the end of their first lease feeling the same way that you are. Have no fear, reaching maturity on your lease is an easy thing. Remember, if you have any questions after reading this, the friendly, knowledgeable staff at Ressler Motors can help show you the best way to get to the next steps.
Option 1: Turn in Your Vehicle and Choose to Lease or Buy a New Vehicle
At the end of your lease, a lot of people that have had positive experiences choose to lease or buy a new vehicle. This lets you get the most current features and big innovations that you couldn't get from staying in the same vehicle. Whether you are looking for an Equinox, Silverado, or any other Chevrolet vehicle, leasing or buying is a great option. At Ressler Motors, we have a great selection of outstanding vehicles to choose from.
Option 2: Purchase Your Previously Leased Vehicle
At the end of your current Chevrolet lease, if you simply cannot bear the thought of getting rid of the vehicle that you have been driving around, have no fear. You can simply choose to purchase your leased vehicle upon reaching lease maturity. SImply call for an accurate payoff amount, secure financing, and the rest is a breeze. Keeping your car is always a great choice, and if this option is for you, just give the staff of Ressler Motors a phone call to get all of the information that you need.
Option 3: Turn in Your Vehicle
If you are ready to be done with your lease and move on to something else, then turning in your vehicle is definitely an option for you. Simply call to set up an inspection on your current vehicle, make sure that it is clean, and inspect it for any issues outside of normal wear and tear. If this is the choice for you, the staff at Ressler Motors can help. One call is all that it takes to get started down the path to turning in your vehicle once your lease reaching maturity.