Ducks Unlimited
Ducks Unlimited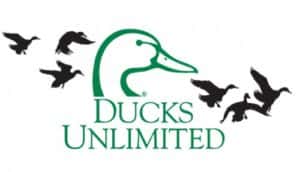 Duck's Unlimited conservation programs focus on how birds respond and adapt to landscapes, habitat and environmental changes.
Although a great amount of research has been conducted and many important questions have been answered, there is still much to learn. Ducks Unlimited has a specified approach of constant monitoring and evaluation which allows for continual refinement of the conservation and habitat programs. The individuals involved with these tedious programs are very dedicated to using each and every dollar that is invested as efficiently and effectively as possible.
Ducks Unlimited conserves by restoring grasslands, replanting forests, restoring watersheds, working with landowners, working with partners, acquiring land, conservation easements, management agreements, and by using geographic information systems.
DU takes a continental, landscape approach to wetland conservation. Since 1937, DU has conserved more than 13 million acres of waterfowl habitat across North America. While Ducks Unlimited works in all 50 states, the organization uses the majority of its resources and efforts on the habitats most beneficial to waterfowl.
Land protection is a pivotal tool by which Ducks Unlimited conserves waterfowl habitat throughout North America. DU protects land through several means including acquisitions, conservation easements and revolving lands strategy. Ducks Unlimited owns limited amounts of land in key areas to address specific waterfowl conservation needs.
Volunteering for Ducks Unlimited is a great way to have fun, meet new people and share your love of the outdoors and our hunting heritage. People across the country volunteer for DU Varsity (high school), Ducks University (collegiate) and local fundraising chapters, all while supporting DU's conservation mission.
With more than 4,000 local fundraising events held each year, these dedicated volunteers help raise more than $50 million dollars for North America's wetlands.
Whether it's selling tickets, gathering donations, securing sponsorship or contacting government officials, DU volunteers continue to make a difference for wetlands and waterfowl.
If you are interested in learning about becoming a member of Ducks Unlimited, how you can volunteer, the youth programs that are offered, or simply would detailed information on duck hunting click HERE.