Cool Mom Cars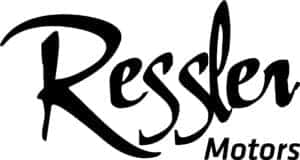 Being a mom is a great feeling, but being a cool mom is even better when it's as simple as picking up your kids in a new vehicle that your kids will love just as much as you do. If you are in the market for a new mid-size or full-size SUV this summer, there are plenty of options out there that are sure to be exactly what you are looking for. Whether you are looking for maximum fun or maximum fuel economy, or something in between, we can help. At Ressler Motors, we have the best selection of vehicles around for cool moms just like you available on our easy to find lot. Come take a few of the options that we have for a test drive, get the answers to any questions that you may have, and pick your cool mom SUV with ease when you shop with the friendly staff at Ressler.
2019 Chevrolet Blazer
With Camaro-influenced interior style, the 2019 Chevrolet Blazer is the ultimate in cool mom SUVs. Not only does the Blazer offer big time style, but it also features plenty of technology features like an ample 8-inch touch screen with the Chevrolet Infotainment 3 interface that gives you access to features like Apple CarPlay, Android Auto, and four USB ports are standard equipment. To get even more fun and functionality out of your new Blazers interior, there are lots of tech upgrades available that can upgrade your entertainment experiences in a very big way. Come check out the new 2019 Chevrolet Blazer at Ressler Motor, and get the ultimate cool mom SUV.
2019 Volkswagen Atlas
For cool moms out there, the 2019 Volkswagen Atlas gives you plenty to love. That is because the Atlas features an interior that offers plenty of room for everything and everyone without that cramped feeling that you get from other models on the market today. Add in the Atlas's class-leading cargo space of up to an available 96.8 cubic feet and crisp city-centric steering that makes it a breeze to maneuver in tight spaces or on busy city streets, and you have a cool mom car that is equally at home on city streets and backroads all across the country.
2019 Subaru Ascent
For a fresh new take on the cool mom car, the all-new Subaru Ascent is ready to reimagine what makes an SUV great. That is because the Ascent gives you the handy ability to tow up to 5,000 pounds to bring the adventure with you wherever the road takes you. With Subaru's legendary all-wheel-drive system, a generous ground clearance, and a maximum cargo capacity of 86.5 cubic feet, the Ascent is more than capable of getting you and your family where they need to go this summer.
2019 Toyota 4Runner
For unmitigated adventure and curb appeal, the 2019 Toyota 4Runner gives you the freedom to get off the beaten path and be the adventurous type of cool mom. That is because the 4Runner features just the perfect amount of technology features to go with its unforgettable comfortable seating for everyone on the inside with seating that is downright airy. Add in the serious ground clearance, sophisticated suspension, and four-wheel drive with low-range gearing, and being cool while on the go is easy for any mom in the new 2019 Toyota 4Runner.
2019 Chevrolet Traverse
For cool moms with the need for maximum seating space and available cargo space, the 2019 Chevrolet Traverse has it all. With seating space for 7 or 8 people and cargo space of up to 98 cubic feet, there is room for everything and everyone in your new 2019 Chevrolet Traverse. It's easy to look cool and be cool in the Traverse thanks to an infotainment system that offers up features like MyLink infotainment system with a 7-inch touch screen, Apple CarPlay, Android Auto, Bluetooth, six USB ports, and a Wi-Fi hot spot just to name a few things.
2019 Toyota Highlander
If you are looking to be cool mom on a fuel budget, the 2019 Toyota Highlander Hybrid gives you what you are looking for with an EPA-estimated fuel economy of 29 mpg in the city as well as standard all-wheel drive to go with it. Better yet, the Toyota Highlander offers up a five-star overall crash test rating from the NHTSA and top marks in all six crash tests in the IIHS testing with standard safety features like automatic emergency braking, adaptive cruise control, a rearview camera, lane-keeping assist, and automatic high-beam headlights. What that means is that you can be a cool mom while keeping your kids safe on the go.
2019 Audi Q7
For a luxurious feel and an exterior that screams "cool mom," the 2019 Audi Q7 sets the bar extremely high. In terms of interior comfort, the driver and passenger seats feature a standard eight-way power adjustment control so that you and your kids can get a comfortable ride mile after mile. In terms of technology features, the Q7 features an impressive array of standard features that just might make you the coolest mom on the block. With an MMI infotainment system that includes an 8.3-inch display and amenities like Bluetooth, two USB ports, satellite radio, navigation, handwriting recognition, and smartphone integration via Android Auto and Apple CarPlay, it doesn't get much cooler than this.
2019 Chevrolet Tahoe
For classic good looks and the ultimate in curb appeal, the 2019 Chevrolet Tahoe is sure to impress even the most skeptical of your kids. You can be an instant cool mom with Interior features like an available 4G LTE WiFi, 8-inch diagonal touch-screen display with phone integration, available heated second-row bucket seats, and premium stitching and craftsmanship throughout. That means that any seat inside of your new 2019 Chevrolet Tahoe is the best seat in the house. Add in additional special additions and plenty of options to take your new Tahoe over the top, and there is no end to just how cool your new Tahoe and you can be.