Three Reasons To Buy a 2017 Chevrolet Tahoe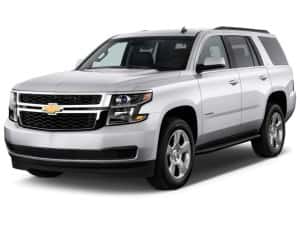 Families and friends love the 2017 Chevrolet Tahoe for its spacious interior, stylish design, and innovative technology. We can think of plenty of reasons to try out the Tahoe, but here are just a few of its top qualities that'll make you love driving again.
Reason 1: Dependable and Versatile
When you need an SUV you can count on, you need to check out the Chevrolet Tahoe. Fold-over seats give you the opportunity to rearrange the cargo area to fit your needs, and quality construction and design means you can depend on the Tahoe to get you where you need to go, no matter the weather or road conditions. Your day-to-day life and weekend adventures are no match for the Chevrolet Tahoe.
Reason 2: Special Editions
Want to customize your Tahoe to make it uniquely your own? You've got plenty of options, from packages and trims to the special edition models made for going off the road and cruising down city streets. You'll get the best in performance and style when you drive a special edition Chevrolet Tahoe.
Reason 3: Family-Friendly
With a busy schedule, you've got to strike a balance between work, kids, and hobbies without dropping the ball. The Chevrolet Tahoe is there for you when you need to transition from a downtown highrise to a suburban soccer field, including storing gear and equipment. There's plenty of legroom for the little ones and a quiet ride on your commute. You'll love every minute in the 2017 Chevrolet Tahoe.