2017 Chevrolet Sonic vs 2017 Subaru Impreza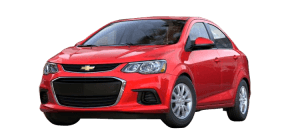 Non-negotiables when you are shopping for a car may include function, fuel economy, monthly payment, and optional upgrades. The 2017 Chevrolet Sonic at Ressler Motors does not compromise on style without an overwhelmed feeling that you will need to sacrifice your bank account to gain those much desired features. When compared to the 2017 Subaru Impreza, the 2017 Chevrolet Sonic is not only a better price, but offers a sporty edge that is unmatched..
Safety Features
The safety technology of the 2017 Chevrolet Sonic covers all of the bases. The passive features include brake assist and three-point passenger seatbelts because they are always working to keep you protected. In the next stage of safety, the activated ten airbag system and passenger sensing system respond in the moment you least suspect. The final responsive system is OnStar maintained through a monthly plan. This subscription service can help report a collision, access an operator, and communicate your needs so that help can be on its way without any hesitation. When a car is this smart, there is no second guessing why this car is a choice above the 2017 Subaru Impreza.
Smart Technology
Options like a power sunroof, Chevrolet MyLink and Onstar are technology features that make your life easier. With Chevrolet MyLink, integrate your smart phone with Apple Carplay or Android Auto. With Apple Carplay, the Siri hands free feature makes staying safely connected even easier. Subaru attempts to jump into this competition with Subaru StarLink, but the interface is not as eye-catching on what is offered in the Sonic. Test drive the 2017 Chevrolet Sonic at Ressler Motors today!!