2017 Chevrolet Sonic vs 2017 Mazda 3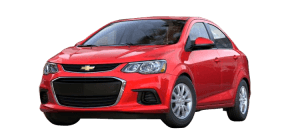 When you start to think about your next car, what are the non negotiables? Flexibility? Fuel economy? Pricetag? Optional upgrades features? With the 2017 Chevrolet Sonic, not only do you not have to compromise on style, you can get all of these features at a price that will not make your bank account dwindle. When compared to the 2017 Mazda 3, the 2017 Chevrolet Sonic is a fresh, young selection for someone to drive away in today from Ressler Motors.
Interior Excellence
A first impression makes or breaks a car. There is an element of fun built into the 2017 Chevrolet Sonic that cannot be met by the 2017 Mazda. Imagine driving a car that is flexible so you can take it to the beach, mountains, or furniture shop knowing that you do not have to worry about where the cargo will go or how it will fit. Despite its small size, the interior flexibility of the 2017 Chevrolet Sonic cannot be matched by its own excellence. When it comes to price, the 2017 Mazda 3 is going to cost a more at every trim level, leaving you less room to tailor the vehicle to the upgrades you desire.
Smart Technology
Options like a power sunroof, Chevrolet MyLink and Onstar are technology features that make your life easier. With Chevrolet MyLink, integrate your smart phone with Apple Carplay or Android Auto. With Apple Carplay, the Siri hands free feature makes staying safely connected even easier. Onstar technology can help you if you get into an accident, lock yourself out of your vehicle, or need roadside assistance. MazdaConnect attempts to jump into this competition, but falls short. Ressler Motors wants you to experience the features of the 2017 Chevrolet Sonic by taking a test drive today!