Cancer Support Community
The Bozeman Cancer Support Community
Cancer Support Community (CSC) has a impact that goes far beyond the year the organization was founded. Dating back to 1982 when The Wellness Center (TWC) was launched by Harold and Harriet Benjamin in Santa Monica, CA, Harriet being a cancer survivior herself desired to provide support not only for patients but for their family and friends as well. One of the largest advocates of the center was Gilda Radner, well known comedian and SNL cast member. Gilda was diagnosed with ovarian cancer and passed away in 1989, after her death husband Gene Wilder and friends founded Gilda's Club. In 2009 the two organizations united in order to have greater reach and impact within the cancer community.
The Cancer Support Community (CSC), including its Gilda's Club affiliates, is dedicated to ensuring that all people impacted by cancer are empowered by knowledge, strengthened by action, and sustained by community. CSC achieves its mission through three areas: direct service delivery, research, and advocacy.
Not only does CSC provide the highest quality of on-site support at locations all over the country they also provide online webinars and over the phone support.
CSC has become one of the leading non-profits in cancer support – facilitating the opening of numerous affiliate organizations across both the country and the world. They are know for working hard to raise awareness for cancer patients, and expanding their services to be sure "no one faces cancer alone".
The Research and Policy Institute oversees many different avenues of psycho social, behavioral, and surviorship research. They further their dedication to patient advocacy through its Cancer Policy Institute by informing public policy in Washington, DC  and across the country.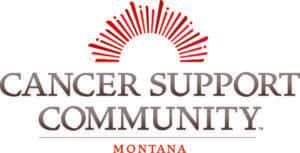 If you are interested in learning more about Cancer Support Community, how you can volunteer or donate to this organization please click HERE.