Used Toyota Prius Near Bozeman, MT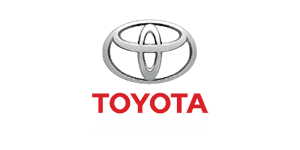 If you're looking for a more efficient, affordable way to get where you are going, a Toyota Prius from Ressler Motors in Bozeman is the way to go. This fun to drive option with outstanding fuel economy is affordable right off of the lot and lets you spend less time at the gas pump mile after mile. Come experience this great vehicle and all of the other used vehicles that we currently have available on our lot, and find a vehicle that you can't wait to bring home with our friendly sales staff at Ressler Motors.
Efficiency Meets Affordability
Efficient is an understatement when it comes to the Toyota Prius. With an EPA estimated fuel economy of around 58 mpg city and 53 mpg highway, getting to your destinations is more affordable than ever when you decide to bring home a Toyota Prius from Ressler Motors. Better yet, with a remarkably affordable price tag on all of the used Prius that we have to offer, you get an affordable vehicle right from the moment you drive it off of our lot. Get a great deal on a used Prius, and get on the road for less money with us.
Life Is All About Options
If you love having options when it comes to vehicle shopping, then you are going to love all of the options available to you on the lot of Ressler Motors in Bozeman, Montana. At Ressler, you are going to get an outstanding selection of vehicles at affordable prices each and every day. We offer cars, trucks, and SUVs with a whole lot of features and miles left to give, many of the vehicles that we offer are low mileage and priced to match. See our selection online, or stop by and see them in person at your friendly, local Ressler Motors.