Used Toyota Highlander Near Bozeman, MT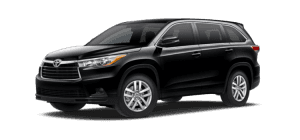 When it comes to your next vehicle, why not make it a great one? When you shop for your next used vehicle with Ressler Motors in Bozeman, you get an outstanding selection of vehicles just like that Toyota Highlander. These roomy SUVs offer a whole lot above and beyond just another way to get where you are going. Whether you are looking to add another vehicle to your family's garage or find the perfect vehicle for that new driver in the family, Ressler Motors is where you need to go. Stop by and find your Toyota Highlander with us today.
Not Your Average SUV
The Toyota Highlander is not just any SUV, it is an outstanding one. With excellent fuel economy in the range of an EPA estimated 21 mpg city and 27 mpg highway, plus a whole lot of personality to go with it, the Highlander is something special. Whether you have had the opportunity to check one out in person, or you are just looking at it for the first time, you are going to love everything that this vehicle has to offer you. Find yours at Ressler Motors, and get a great deal on a Toyota Highlander to call your own.
A Great Deal Each and Every Time
Whether you have shopped at Ressler Motors in Bozeman before or this is your first time, you are going to love the competitive pricing, outstanding vehicles, and friendly sales staff that make your time spent shopping with us worthwhile every time. If you are looking for a great deal on a used vehicle like the Toyota Highlander, you can find one with us. We currently have several ready and waiting for you on our lot. From a 2015 Highlander Limited V6 AWD, a 2013 Highlander Limited with low miles, or any one of a number of other choices, we have what you are looking for at Ressler.