Used Toyota In Bozeman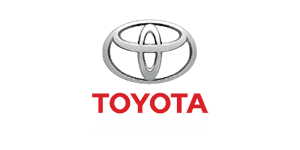 At Ressler Motors, they take better care of their customer. How can you be sure? Well they have their brand promises published on their webpage. Take a look at how these promises can benefit you and your purchasing experience. Best price on every new and used vehicle, no hassle shopping, prioritizing business relationships, a quality and quantity inventory, one stop service and being a green partner in the community. This all means that you are offered the best possible car, at the best possible price and a hassle-free buying environment. What could be better than that? Bring your trade in and see what they can do for you. Upgrade your current vehicle at the Used Cars Dealer In Bozeman and take advantage of buying a value packed preloved vehicle from a branded dealership that goes the extra mile for your business.
Used Toyota In Bozeman
With a long history of making quality, long lasting vehicles, Toyota is a savvy choice when it comes to buying a vehicle. To make that choice even better a Used Toyota In Bozeman makes good economic sense. Buy a vehicle that has a few miles on it, been well taken care of and has depreciated to a point that you get years of service for a budget outlay. See we told you it was good sense. Buying from Ressler Motors means that you are purchasing from a reputable dealership with competitive financing options and a fully equipped service department for your ongoing maintenance needs. From the popular and economical Corolla to the clever hybrid Prius, there is a vehicle available for everyone. At Ressler Motors, they have 130 great value preloved Toyota's ready to go. So whether you need a people mover, a sub-compact, a full sized 4WD or a handy SUV, there is one in the range and at least one in stock at Ressler Motors.