Bozeman Health Foundation
Bozeman Health Foundation
Bozeman Health Foundation originated in 1998. Since it's inception, the staff has worked vigorously to build philanthropic partnerships with residents across Montana. With many generous donations, every department at Bozeman Health has grown substantially. Over the years, the most momentous advances have been made in cancer care, cardiovascular services, digital mammography and emergency medicine.
Bozeman Health has a respectable staff and an organized system. Located in a beautiful valley populated by engaged community members who value and actively support quality healthcare in and around Gallatin Valley. As the need for services is growing, so too are costs, while reimbursements are declining. Continued private charitable funding through Bozeman Health Foundation is crucial to ensuring the financial well-being and maintaining local, nonprofit leadership of our healthcare system.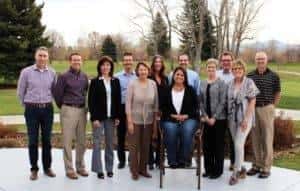 The foundation raises private funds for two purposes. First, contributions are sought for capital projects, specialized equipment and expanded services that provide patients advanced treatments in their home community. Second, we continue to build our program and endowment funds so that our resources will ensure a perpetual impact on causes that matter to us and our revered donors.
Ongoing support is crucial in helping maintain affordable quality health care in the Gallatin Valley. The well-being of our community depends on it.
Bozeman Health Foundation and Bozeman Health Big Sky Medical Center are honored that with generous commitments for the first new hospital to be built in Montana in more than forty years have exceeded $3 million in cash and support.
Jason Smith, Executive Vice President of Philanthropy at Bozeman Health Foundation, disclosed that with a shared pledge of $1 million from Yellowstone Club, YC Community Foundation, Moonlight Basin and the Spanish Peaks Mountain Club have assisted Big Sky Medical Center in meeting the fundraising goal set by the Charles and Peggy Stephenson Family Foundation to match their $850,000 gift to provide for a high-quality MRI. The 1.5 Tesla MRI was installed at Big Sky Medical Center on October 23rd.
If you are interested in learning more about this organization and how you can become involved please click HERE.