Used Ford In Bozeman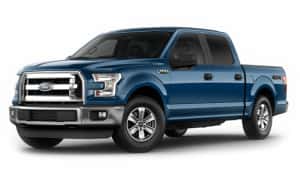 Don't spend another day wondering if your car is going to let you down again today. Upgrade to a newer model at the Used Cars Dealer In Bozeman. With years of experience guiding the sales process, Ressler Motors have published their brand promises that let you know what to expect as they aspire to create the perfect purchasing experience for every buyer. Select from a huge range of carefully chosen vehicles. Whatever you are looking for, if they don't have what you are looking for ready at the dealership, they will have an idea of where to get one. Search their stock online or in person and take advantage of purchasing a used vehicle from a dealership that also sells brand new cars. You can expect professional customer service and competitive financing options. Bring your trade in vehicle for an appraisal and get the car you really want in your driveway.
Used Ford In Bozeman
There is plenty to like about Ford vehicles and whether you have owned one before or your family had one, you will remember it fondly. With a wide range of models and trim levels, you can be sure that there is an option to suit you. From the ever useful F-150 that makes everyone's life easier, to the sporty Ford Focus, you can go where you want, how you want. The only thing better than a Ford, is a Used Ford In Bozeman. Buy your Ford after the hype has died down and you can see exactly whether the features on offer are really what you are looking for. Pick the options that you want and forgo the vehicle with the ones that you don't need. A 4WD Ranger is sure to make carrying a load easy. The Ford Expedition EL offers a 4WD SUV with extra utility due to the extended cargo area. Upgrade at Ressler Motors today.