Choosing the Best SUV's For Towing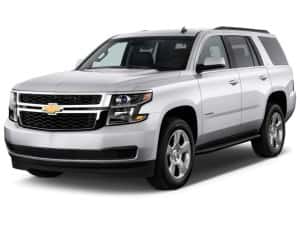 Now days, towing is not just for trucks. SUV's have stepped up to the plate big time and offer much of the towing capacities of their truck counterparts, with more seating space to bring the whole family with on your next big adventure. Ressler Motors is proud to offer many of these SUV's on their lot that will make a major difference in what you choose to drive to get the best of both worlds. Whether you choose Chevrolet, Toyota, or Cadillac, Ressler Motors has you covered for some of the best SUV's on the market today. Shop online or stop by to get the SUV that you have always wanted for less.
Ressler Motors Chevrolet
In the world of towing capacities, Chevrolet has some heavy hitters in the SUV world. From the Suburban and Tahoe on the full-sized side of the house, all the way to the Traverse on the mid-sized side of the house, you get a great combination of features, style, and towing capacity with a Chevrolet SUV from Ressler Motors. From the Chevy side of the house, the Tahoe is the king. The Tahoe offers up 6,600 lbs of capacity compared to the 6,300 from the Suburban. Check them both out on the lot of Ressler Motors of Bozeman and see which of these amazing SUV's fits your life and your budget.
Ressler Motors Toyota
On the Toyota side of the house, several great options exist for towing capcity in the form of your next new SUV. Whether you choose the Sequoia, Land Cruiser, or the 4Runner, you can get where you need to go and bring your toys with you. The king of towing SUV's in the world of Toyota is the Land Cruiser with a truly remarkable capacity of 8,100 lbs. This is big in the world of towing SUV's, worthy of standing up and taking notice. See them all on the lot of Ressler Motors of Bozeman and make a smart choice when it comes to choosing the perfect SUV for all your towing needs.
Ressler Motors Cadillac
Ressler Motors also offers up some excellent SUV's when it comes to choosing an SUV for towing as well. From the remarkably well-equipped Escalade to the affordable XT5 Crossover, you might be surprised at what you get when it comes to towing in a Cadillac. The Escalade is the winner in this category to the tune of a towing capacity of 8,300 hard working pounds. When you need the perfect combination of power and comfort, the Cadillac Escalade is the answer. Get yours at Ressler Motors of Bozeman today.