Best Family Cars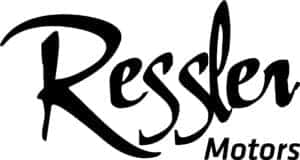 When it comes to your family, getting the right new vehicle is not only important, it's a must. Whether you are looking for something with a whole lot of seating space, plenty of entertainment features for everyone, great fuel economy, or all of the above, the friendly staff of Ressler Motors can help you get the balance that you are looking for with a number that is sure to fit your budget. That is because we offer a great selection of vehicles, the best prices around, and the knowledgeable, professional sales staff to help you put it all together. Take a look at a few of the perfect family cars that we offer below, check out our current selection of vehicles in person at our easy to find a location, or browse from our current selection online today.
2019 Volkswagen Atlas
If you are looking for an SUV that performs just as good on the road as off, the 2019 Volkswagen Atlas offers everything that you are looking for. With three spacious rows of seating, an interior that is virtually cavernous, a class-leading cargo space of up to an available 96.8 cubic feet, and paired with crisp steering that makes it easy to maneuver in tight spaces, there is certainly plenty to love from the new Atlas. Whether you spend your family time on the road or off, the Atlas is sure to get you where you are going, and give you a more comfortable ride while getting there.
2019 Subaru Ascent
All-new for 2019, the Subaru Ascent is a 3 row SUV that gives you the handy ability to tow up to 5,000 pounds. What that means from a family car perspective is that there is plenty of room for the whole family and plenty of power to bring your toys, such as boats and trailers with you. Best of all, paired with Subaru's legendary all-wheel-drive system, a generous ground clearance, and a maximum cargo capacity of 86.5 cubic feet, the Ascent is ready for whatever adventure you and your family have planned next.
2019 Toyota 4Runner
With just about any SUV from Toyota, you can guarantee that this SUV is ready for some serious offroad adventures, however, the 4Runner shouldn't be overlooked when it comes to its numerous advantages as a family vehicle. With an ample amount of technology features and comfortable seating for everyone, there is something for just about everyone in every seat to love in the new 4Runner from Toyota. Add in the serious ground clearance, sophisticated suspension, and four-wheel drive with low-range gearing, and the adventure for your family starts where the road ends in a new 2019 Toyota 4Runner.
2019 Chevrolet Blazer
With a nod to upgraded Chevrolet styling in an old standby, the 2019 Chevrolet Blazer is back in the lineup and set up to make a serious splash when it comes to best family SUVs available this year. That is because the Blazer comes with an ample 8-inch touch screen and the Chevrolet Infotainment 3 interface that gives you access to features like Apple CarPlay, Android Auto, and four USB ports are standard, as well as a lot of tech upgrades available that can upgrade your entertainment experiences in a very big way. Add in the 193-horsepower four-cylinder that comes standard, and the ability of the Blazer to tow up to 4,500 pounds and you have a serious contender for best family car in the reintroduced 2019 Chevrolet Blazer.
2019 Chevrolet Traverse
When it comes to an all around great SUV for your family, the 2019 Chevrolet Traverse has it all. With abundant passenger space for 7 or 8 depending on the configuration that you choose and cargo space of up to 98 cubic feet, there is plenty of room for everyone and everything that you need on your next family trip. Other features, like the Chevrolet's intuitive infotainment system and MyLink infotainment system, come standard in the Traverse and include a 7-inch touch screen, Apple CarPlay, Android Auto, Bluetooth, six USB ports, and a Wi-Fi hot spot. Add in the Traverse's incredibly smooth ride and the best combination of cargo and passenger space in its class, as well as high safety and reliability ratings, and the most positive reviews from automotive journalists and you have a vehicle that is a must when it comes to the best vehicle for your family.
2019 Toyota Highlander
If you are looking for great fuel economy and safety features in your next family vehicle, the 2019 Toyota Highlander and the Highlander Hybrid are sure to impress just about anyone. That is because the Highlander Hybrid leads the three-row SUV class with an EPA-estimated fuel economy of 29 mpg in the city and comes standard with all-wheel drive to go with it. Plus, with a five-star overall crash test rating from the NHTSA and top marks in all six crash tests in the IIHS testing regimen, the Highlander is sure to give you the peace of mind that you are looking for when it comes to getting your family where they need to go. In terms of standard safety features, the Highlander and the Highlander Hybrid offer up plenty thanks to standard automatic emergency braking, adaptive cruise control, a rearview camera, lane-keeping assist, and automatic high-beam headlights.
2019 Audi Q7
In terms of luxury SUVs for family, the 2019 Audi Q7 comes up big. While the third row is a bit tight for adults, there's plenty of seating room in the first two rows to match the ample seating for smaller adults and children in the third. In terms of comfort, the driver and passenger seats that have standard eight-way power adjustments give you the exact feel that you are looking for. The 2019 Audi Q7 also features a standard MMI infotainment system that includes an 8.3-inch display and amenities like Bluetooth, two USB ports, satellite radio, navigation, handwriting recognition, and smartphone integration via Android Auto and Apple CarPlay.