Best Diesel Trucks for Towing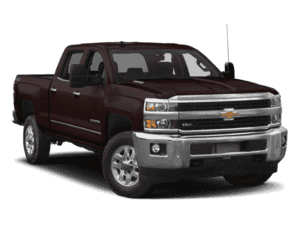 When it comes to raw power and brute strength, there is nothing quite like a diesel truck. These hard-working pieces of automotive engineering are more than capable of handling whatever you can throw at them. But, choosing the right truck can make a major difference between getting the power that you need, and a rough time pulling your big toys. Stop and visit with the professional sales staff on the lot of Ressler Motors and let them help you find the perfect truck to meet your needs, without breaking the bank. The legwork that you do before your purchase will pay big dividends moving forward. Ressler Motors, always a great choice for your hard working Diesel Truck
The Chevrolet Silverado 3500HD
When it comes down to big power out of your Chevrolet Truck, the Silverado 3500HD is where you want to turn. This big boy offers up some serious towing capacity while giving you the same great features of its lighter and less rugged counterparts. That's right, you can get lots of power courtesy of your 6.6L V8 Diesel engine and 14,500lbs of towing capacity and be ready for whatever curveball life throws at you. Don't be caught unprepared, see why the Chevrolet Silverado 3500HD just makes sense when you need all the power that you can get out of your truck.
The Chevrolet Silverado 2500HD
While Toyota makes some pretty great trucks like the Tundra, there currently is not a diesel option; hopefully soon. In the meantime, the Chevrolet Silverado 2500HD is one way to get your diesel without breaking the bank. Yes, the 2500 offers up the same power and the same towing capacity of its bigger brother the 3500HD in the same 6.6L V8 Diesel engine configuration. So, if you are looking for an affordable way to get the horsepower and towing capacity that you need, check out all of the reasons that you should check out the 2500HD on a lot of Ressler Motors today.