2018 Toyota Highlander Vs 2018 Honda Pilot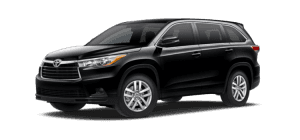 Making the choice between two SUVs can be a difficult thing. With everyone trying to sell you the next big thing, making the right choice doesn't have to be hard. Get rid of the smoke and mirrors, and make the right choice every time. Just take a look between the 2018 Toyota Highlander and the 2018 Honda Pilot, and you will see that there is just no doubt; the Highlander is head and heels above the competition. Ressler Motors of Bozeman, Montana is here to help; find yours, and make the right choice for your next new vehicle today.
Power and Economy
When it comes to getting the right SUV, having the power, economy, and response that you need, when you need it, is a must. The 2018 Toyota Highlander gives you exactly that when you take a look at the up to 295hp coming from the available 3.5L V-6 beneath the hood. The 2018 Honda Pilot only gives you 280hp out of the same configuration. While both give you very similar fuel economies, the extra power makes a world of difference. However, the Highlander is available in a Hybrid option, giving you even more of the great fuel economy that you love.
More Trim Options To Choose From
They say that variety is the spice of life, and the same is true when it comes to the vehicle that you drive. For 2018, the Toyota Highlander and the Honda Pilot have both come out swinging. The Highlander offers up 8 different trims to choose from, giving you exactly what you are looking for each and every time. The 2018 Honda Pilot by comparison only offers up 4 trim packages. That means getting your perfect vehicle is a breeze when it comes to the Toyota Highlander.
Head and Shoulders Above the Competition
Now that you see some of the differences between these two great vehicles, the choice is clear. The 2018 Toyota Highlander has something to say in a big way. Whether you are looking for a particular color, trim, or any other feature, Ressler Motors of Bozeman, Montana has the right one in the right color to fit your needs and your budget. Get yourself down to Bozeman, and let the pros at Ressler Motors show you just how easy getting your new Highlander can be.