2018 Chevrolet Silverado 1500 vs 2017 Chevrolet Silverado 1500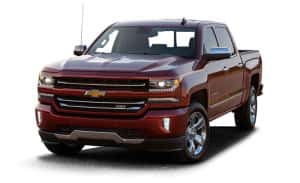 When it comes to getting a new vehicle, nothing beats stepping behind the wheel of a new truck. When that truck is a Chevrolet Silverado 1500 it's even better. The 2018 Model year brings some significant upgrades from previous model years that are sure to excite even the most discerning truck owners. So, if you are ready to see all of the new features and upgrades, come by the lot of Ressler Motors and see just how affordable getting into the new Chevrolet Silverado 1500 can be.
The Silverado 1500 Gets Some New Looks
For Silverado purists, the 2018 Silverado remains to a great extent the same from the outside. The big changes have come as a few new colors available to you. GM is disposing of two of the color options that were previously available and adding two new ones to the blend. This additionally accompanies the option of new box side decals on Z71 and 4×4 models. While these are not really major changes, it keeps the 2018 model year new and refreshed for the new model year. Don't sweat the big things; enjoy these small details that keep the Silverado looking great.
Upgrading Technology
If tt appears like extraordinary innovation in the form of technology is on the horizon for the Silverado 1500, you are right. For 2018, the Chevrolet Silverado 1500 gives you great new technology that you are sure to enjoy including OnStar and Sirius XM Satellite Radio with the Custom Convenience Package. You additionally get the helpful rear vision camera as standard gear on all Silverado 1500 models. When it comes to finding a place to see all of these new great features, Ressler Motors is the name that you need to know around Bozeman.
Get Your New 2018 Chevrolet Silverado Here
Living in Montana means that a great truck is part of day to day life. If you like to work hard and play hard, you need a new 2018 Chevrolet Silverado to keep up to the pace of your busy life. If you want a great place to help get you behind the wheel of a new Silverado, the friendly staff of Ressler Motors would like to show you just how easy it can be. Stop by our lot in Bozeman and find your automotive soulmate.