2018 Chevrolet Cruze vs 2017 Chevrolet Cruze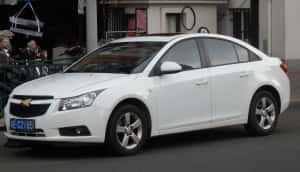 There is nothing out there on the road today quite like the Chevrolet Cruze. This car has something for everyone. From supreme drivability to affordability and everything in between, there is no doubt why the Cruze is head and shoulders above the competition. For 2018, the Cruze has gotten even better with even more available choices to make it something that you will truly love to drive. Take a look at all of the changes in person at Ressler Motors in Bozeman, Montana, and get a great deal on an outstanding car.
The Perfect Color Cruze
While there are plenty of great color choices to choose from, the addition of Satin Steel Metallic gives you even more choices when it comes to making your Cruze an extension of your personality. After all, when you decide to spend your hard earned money on a new vehicle, why wouldn't you want it to be perfect? The 2018 Chevrolet Cruze keeps you in style on the go with plenty of color options to choose from. Choose the perfect one and love your new vehicle more than ever before this year.
Giving You Power and Performance Under The Hood
With so many people choosing to go with a more efficient option when it comes to the engine of their car, it only makes sense that the 2018 Chevrolet Cruze would follow suit. For 2018, the Cruze has an available Turbo Diesel option in the hatchback trim. If you haven't had a chance to experience all that a diesel option gives you, you really need to get behind the wheel of this one. We promise that the all new Turbo Diesel is not the same one that your grandparents drove. Come see why at Ressler Motors.
Where The Rubber Meets The Road
Choosing a new vehicle is one thing, but getting behind the wheel is another completely. Thankfully, the staff at Ressler Motors has years of experience matching people with the exact vehicle that they are looking for. The same goes for the 2018 Chevrolet Cruze. This outstanding addition to the 2018 lineup gives you everything that you could possibly want out of a compact car. Come take one for a test drive and see just what we mean; we promise that you will be glad that you did.